OUR Dental STAFF
Each member of our dental staff is highly trained and committed to providing the best dental health care possible.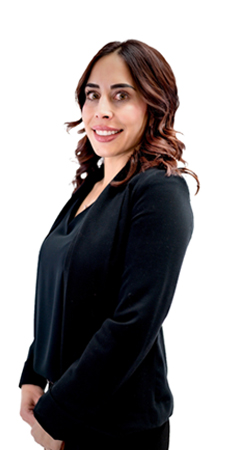 Anachelica
Office Manager
Hi! I'm Anachelica and I'm the Office Manager at Mountain View Family Dentistry!
I was inspired to be in the dental field after receiving orthodontic care. A pretty smile means everything, and I found that out firsthand. After graduating high school in New Mexico, I pursued my education at UNM before transferring to CNM to complete dental assisting school and completing my CDA degree. I've been in the dental field for 13 years and recently returned back to school for my business administration degree.
I'm originally from Albuquerque, New Mexico and grew up in Corrales, NM. I'm married with three beautiful children, 2 boys and a girl. We enjoy spending time with our family dog, Duke! I enjoy DIY projects, antiques, farmhouse décor, traveling and spending time with friends and family.
I get joy out of caring for patients and helping them smile again! My background and time in dentistry has provided me with the knowledge to provide the utmost patient care and to educate them on the importance of investing in their oral health care. I'm here to make sure that patients have a great and thorough visit with our dental care professionals.
I love being part of a great dental team and a doctor that allows me to try new and creative ways to grow the practice!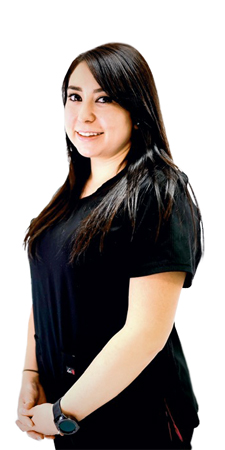 Mariah
Dental Assistant
Hi! I'm Mariah, your dental assistant at Mountain View Family Dentistry & Orthodontics!
I'm one of the first faces you see when coming in to see us. I help throughout the back office making sure patients are having a pleasant experience. I assist in taking radiographs, intraoral photos, sterilization and making sure everything in the clinic runs as smoothly as possible.
I chose dentistry because I love to see people feel confident with their teeth and proudly show off their smile. I am originally from Rio Rancho and have been in the dental field since completing the dental assisting program at Pima Medical Institute in 2014.
I am presently engaged and have a 3-year-old daughter who keeps me on my toes but is my entire world. My family and I love spending any free time outdoors camping, 4 wheeling, off roading or anything else that we can do together.
I am always a listening ear to my patients and try to give each and every single one a great experience. I want to be on the same page as the patient and for them to know that I am here to be as caring and understanding as possible. I especially have a big spot in my heart for patients who have had a fear of past dental visits, I want to dissipate any fears our patients may have and stress the importance of consistency in maintaining a healthy mouth. I love keeping up with the latest in dental technology and frequently read up on the latest and greatest to offer the best dental care.
Eduardo
Dental Hygienist
Hi, I'm Eduardo, your Bilingual Dental hygienist at Mountain View family Dentistry & Orthodontics!
While growing up, I had a lot of dental issues and spent plenty of years being treated by many dentists, orthodontists and oral surgeons in order to help me achieve a healthy smile I could be proud of. All this exposure gave me the motivation to join the dental field myself and help others not only achieve a healthy mouth but also a smile they too can be proud to show.
I was Born and raised in Albuquerque, NM as the youngest of 3 kids. I received my bachelor's degree Cum Laude with honors and awards from the University of New Mexico. In my free time I love spending time with family and friends, working out at the gym, playing piano and guitar, snowboarding during the winter, hiking and anything else that involves being outdoors. I also love traveling and visiting all parts of the world any given chance I get.
Before moving back to Albuquerque, I spent a few years working as a traveling hygienist across the United States which I feel has given me a great amount of experience working with a diverse range of patients and practices. I understand that communication between provider and patient and therefore I take great pride in listening and getting to know my patients along with any of their concerns they may have. Education is important to me, so I take time to fully go over all dental concerns and findings and make sure each and every one of my patients is involved in the treatment plan process in order to get them to a healthy happy smile.
I know the dental office can be a scary place, so I try my best to make this environment a relaxing and trusting one where you can come and feel like you are at home.
Ashley
Benefits Coordinator
My name is Ashley and I'm the Insurance Coordinator at Mountain View Family Dentistry!
I've always had an interest in dentistry. I graduated from CNM in 2008 with my C.D.A. degree. I've been in the dental field for 13 years and still love my job! I enjoy helping patients understand their benefits and educating them about the ins and outs of their coverage.
I was born and raised in Santa Fe, New Mexico. I'm married with a 5-year-old son and 3 dogs. I enjoy spending time with my boys, going on day trips or hiking in the mountains.
It's always important to listen and understand exactly what the patient needs are in order to provide good service. I help patients understand their benefits, ensure they are thoroughly informed and comfortable with any decision they need to make in regards to their oral health.
I know that the dental office can be a scary place so I try my best to make the environment a relaxing and trusting one where you can come and feel like you're at home.