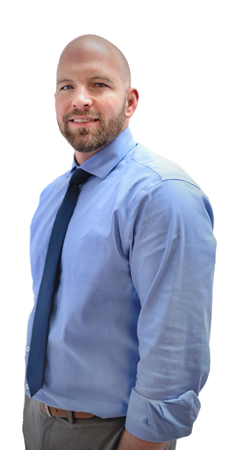 Introducing Dr. Marshall
Providing the most advanced dental care in a comfortable and pleasant atmosphere are Dr. Marshall's priorities. Dr. Marshall is a veteran of the United States Air Force and was proud to serve as a dentist on Kirtland Air Force Base in Albuquerque, NM. He is committed to staying current in providing the profession's leading dental care procedures while utilizing state-of-the-art technology, supplies and equipment. He provides patients with a gentle, caring, comprehensive approach to oral health and his goal is to increase the longevity of his patient's teeth.
Dr. Marshall graduated from the University of New Mexico and has lived in the Rio Rancho area for the last 20 yrs. He completed his dental training and graduated with honors from the Oregon Health & Sciences University School of Dentistry. Dr. Marshall is happy to provide IV sedation for patients that suffer from dental anxiety. He believes that clinical excellence is not achieved by chance, it is achieved by building and valuing patient trust. He has been able to help hundreds of patients replace missing or broken teeth with dental implants and has improved dental health with the removal of wisdom teeth.
Dr. Marshall's primary goal is to create a strong connection with his patients, to understand them better and to offer a customized experience that exceeds their expectations and enhances their lives!