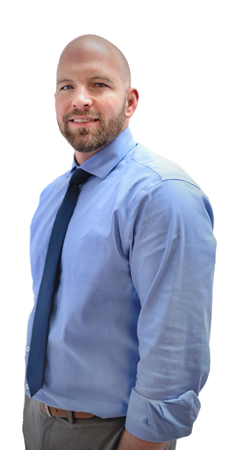 It is always easier to talk to someone when you know and trust them. I'd like to tell you a little bit more about myself so we can start out our relationship better. I'm hoping that by having a trusting relationship, you will feel open and be able to share your concerns with me, so that I will be able to take better care of your teeth.
Personal
I am a father to six wonderful kids and husband to a talented wife. My wife Celina is a New Mexican native and has always called Rio Rancho home.
Education
I graduated from The University of New Mexico and have lived in the Rio Rancho area for the last 20 yrs.  I completed my dental training and graduated with honors from the Oregon Health & Sciences University School of Dentistry.
Professional
I am a veteran of the United States Air Force.  I was proud to serve my country as a dentist on Kirtland Air Force Base in Albuquerque, NM.   I am committed to providing the best dental care to my patients. Through my experience and years of advanced training I've also become an expert in all aspects of dentistry.  I am happy to provide IV sedation for many of our patients that suffer from dental anxiety.  I've been able to help hundreds of patients replace missing or broken teeth with dental implants. I have helped many of Rio Rancho's youth and adults improve their dental health through wisdom teeth removal.